Rooms
Living room
Bathroom
Bedroom
BEDS
2+1 ΑΤΟΜΑ
Double bed
Single bed
BENEFITS
French coffee maker
Toaster
Boiler
Hair dryer
Kitchen stoves
Flat screen Tv
Air Conditioning
Free Wifi
Small fridge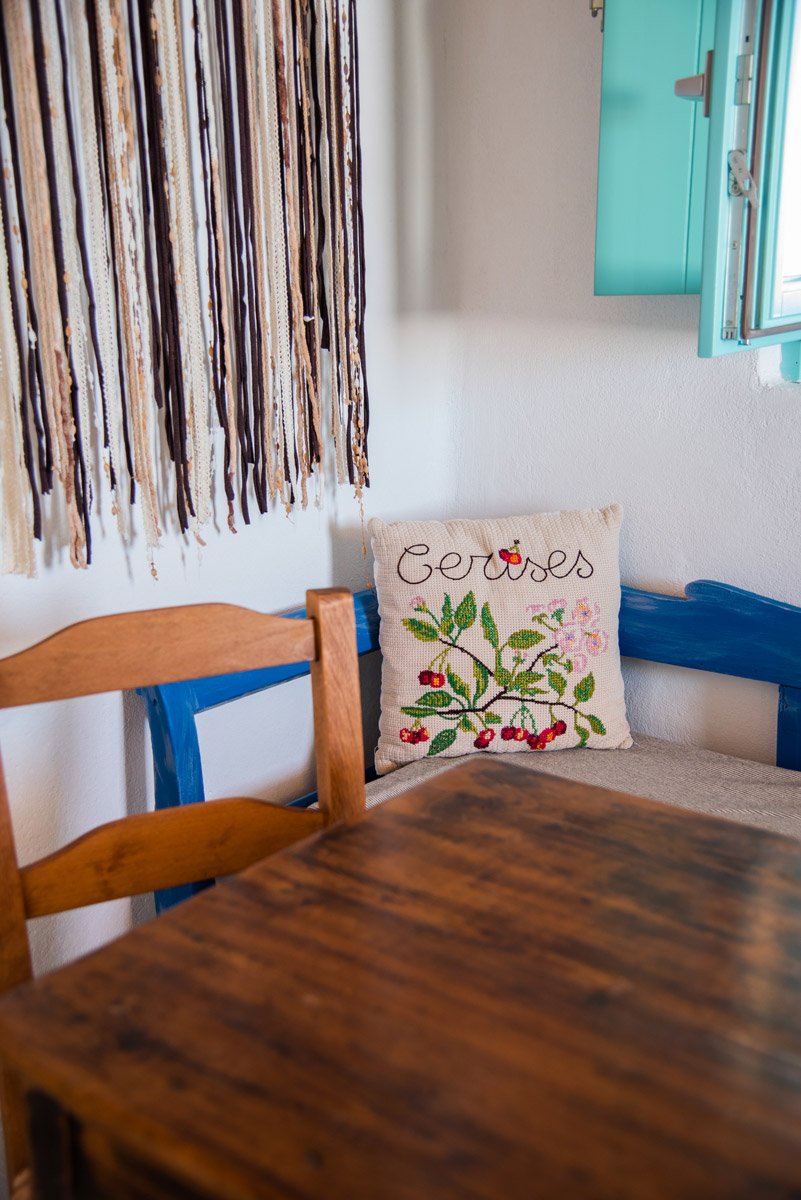 Το συγκεκριμένο οίκημα κατασκευάστηκε στις αρχές του 20ου αιώνα αποτελώντας τότε αποθηκευτικό χώρο της οικογένειας.
It was later given as a dowry to grandmother Vangelio when she married grandfather Dimitrakis in the mid-1940s and with a small extension became their primary home. In the kitchen of the house, which is still maintained in its primary position, Mrs. Vangelio kissed the passers-by with homemade delicacies. 
Το σπίτι ανακαινίστηκε όπως και τα υπόλοιπα το 2019 και αποτελεί ένα πάντρεμα κυκλαδίτικης και μοντέρνας αρχιτεκτονικής με έμφαση στις ξύλινες λεπτομέρειες
Dried branches of Donoussi cedar were used for the construction of the arch of the house. The house can accommodate 2 people is two-room and has a double bed kitchen with dining area, sofa and bathroom. Outside the house has an autonomous terrace with magnificent views of the deep blue.